Welcome to the Devilian Wiki
Devilian is an MMO-ARPG Korean based game that is headed to the West thanks to Trion Worlds. It is currently under developement by Bluehole Ginno Games and is expected to launch in NA by the end of 2015. This wiki is a collective resource for the game and is maintained by fans of the game. Come join our community! This wikia is eligible for Adoption .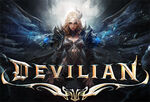 Join the fray as a Berserker, Evoker, Cannoneer, or Shadowhunter. Each Class possesses a unique Devil Form you can level up – and unleash – to wreak havoc on your foes. Customize your character with advanced Skill Paths, collectible Talismans, weapons, armor, and other implements of dark intent. Devilian combines the fast, visceral PvP of an action RPG with massively multiplayer scale. Read More...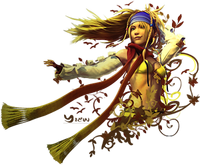 JRPG Games
Go to these sites for info or for help with your own wiki!
Aselia • Atelier • Breath of Fire • Chrono • Dinosaur King • Disgaea • Dragon Quest • EarthBound • Etrian Odyssey • Final Fantasy • Golden Sun • Hyperdimension Neptunia • Kingdom Hearts • Mana / Seiken Densetsu • Megami Tensei • Parasite Eve • Phantasy Star • Pokémon • Radiant Historia • Radiata Storys • SaGa • Star Ocean • Suikoden • Valkyria Chronicles • Valkyrie Profile • The World Ends With You • Xenoblade • Xenosaga • Yo-Kai Watch • Ys
Want your community included? See how!
See all of our JRPG gaming wikis!